British Values
Here at KC we don't believe in ticking boxes. Promoting British Values are more than about a tokenistic board display or a "bolt on" assembly. Yes, there are assemblies (both virtual and in-person) but these complement an engaging PSHE curriculum and Tutor Time programme. Most importantly, the British Values – just like KC's Core Values of Respect, Responsibility, Aspiration and Care – are embedded throughout day-to-day life.
Here are just a few ways that we encourage and promote British Values at Kingsthorpe College:
Democracy
Students are often given the opportunity to have their voices heard. They are regularly asked to provide feedback on a range of matters concerning school life – including the effectiveness of the curriculums they experience across different subjects and their feelings around mental health, wellbeing and personal safety. Students also take part in recruitment processes for new staff.
Students casted votes for the different House names when the House System was introduced, and each half term they vote for the prizes to be awarded for the 'Caught Doing the Right Thing' draw.
The element of democracy we are most proud of, however, is the election of the Student Leadership Team. Each year every single student in the school votes for the Year 12 students they wish to see be installed as the Head and Deputy Head Students. Reflecting real elections, students vote anonymously using ballot boxes, following a week of campaigning and hustings from the candidates. Year Reps and Form Reps are elected in similar fashion, so that every single student in the school has a team of advocates ensuring that all opinions, views, questions and suggestions are heard. The Student Council meet frequently to discuss student feedback before proposing ideas to KC's Senior Leadership Team. Students really do have their say when it comes to driving change.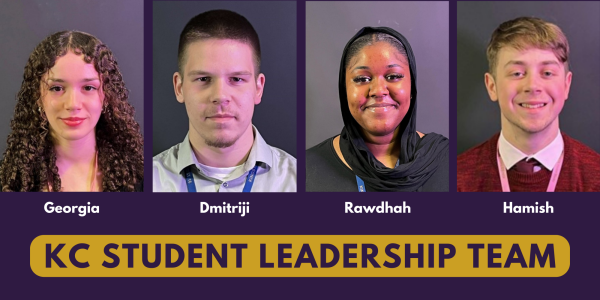 The Rule of Law
Our school rules are clear. They are designed to foster a safe, supportive and nurturing environment where all students can flourish. Behaviour is managed effectively by staff, in line with a Behaviour Policy that is in place to ensure transparency and consistency. Our Core Values of Respect, Responsibility, Aspiration and Care underpin the types of interactions that we promote.
We do acknowledge, however, that young people can sometimes get it wrong. We do our best to help students understand why rules are in place and what the consequences are for making a poor choice. We want our students to accept responsibility for their behaviour, and to understand how they can contribute positively to the school community as well as wider local society and beyond.
In our learning environments all staff and students follow the principles of STRIVE, our non-negotiables which help to provide clarity around our high expectations:

S – Seating Plan
T – Through the Door Task
R – Ready and Equipped
I – Instructions Followed
V – Value Learning
E – Orderly Exit
To further enhance our commitment to respecting the Rule of Law, we often have visits from authorities such as the Police. We also have an established Combined Cadet Force (CCF), in which many students are a part of.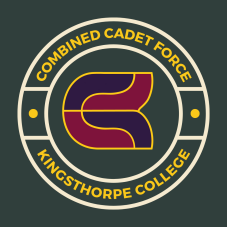 Individual Liberty
It is really important to us here at KC that our young people are free to be themselves and express themselves. That's why we offer a broad and balanced curriculum across Key Stage 3, where students have the chance to explore a vast range of subjects, before selecting their options at Key Stage 4. They also have the opportunity to specialise in their preferred disciplines across the Performing and Visual Arts subjects in Year 9.
The extra-curricular offer at KC is rich. Students are encouraged to partake in lunchtime and after school clubs and activities. Whether our young people are interested in sport or performing, debating or joining the CCF, there is something for everyone. Many students also participate in the Duke of Edinburgh Award, from Bronze to Gold, and we have an Activities Week at the end of the school year, where students become immersed in a wide range of experiences through workshops, trips and events.
We hope that the offer of these opportunities and experiences give students the confidence to find their passions. To ignite their hopes, their dreams, their aspirations – without fear of being judged. At KC our young people are given the platform and license to truly be themselves.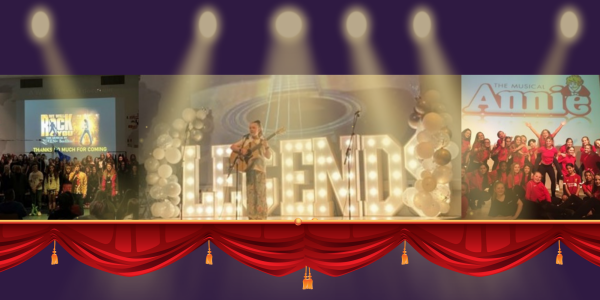 Mutual Respect
Being one of our Core Values, Respect plays a central role in life at KC. Positive relationships are reinforced through the time dedicated to Tutor Time each morning, and the practice of restorative conversations that need to take place on occasion. The importance of staff-student relationships, as well as between the students themselves, is promoted on a daily basis through the way that we interact with one another.
In 2023 we introduced our House System to help establish a genuine sense of belonging. All students are assigned to one of the four Houses – this is done vertically so that students from Years 7 right up to Year 13 have the opportunity to become part of a team and work together. This makes a significant contribution to fostering an ethos of mutual respect and any competitive elements are carried out in a healthy and positive manner, where all talents and achievements are celebrated.
The appointment of student Mental Health Ambassadors supports a climate of anti-bullying and positive wellbeing. The Student Council work hard to ensure that the views of all students are heard and respected. Our ultimate aim is that all members of the KC community – students, staff, parents and governors – share extremely high levels of mutual respect.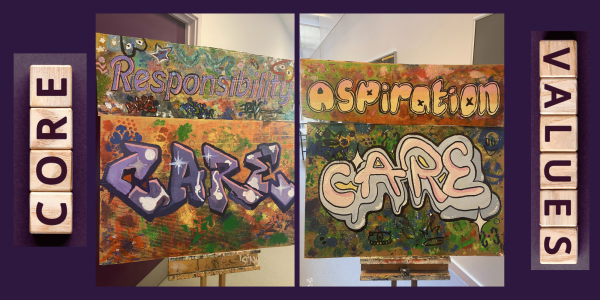 Tolerance of Those with Different Faiths and Beliefs
Here at KC we strive to not only tolerate different faiths and beliefs, but to celebrate them. We are a diverse and inclusive school, that looks to share the wonderful variety of faiths and cultures with one another. The Student Council is planning on delivering whole school events for Black History Month – with a different theme each week for the month of October – and Pride. We have also held Culture Days in the past, where staff and students have been encouraged to wear attire that reflects their own heritage and backgrounds.
We have used PSHE lessons, Tutor Time and Assemblies to teach students about the Protected Characteristics and the different ways that we can support one another to feel valued, regardless of background. We explore PREVENT through PSHE and educate our students around the dangers of radicalisation – but also the discriminatory associations that may come up. We are a school that adopts a zero tolerance discrimination policy and tries to be proactive in educating our young people, rather than needing to be reactive.