Post 16
Why Join Us?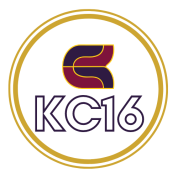 We are not afraid to do things slightly differently at Kingsthorpe College, and we feel that there are multiple reasons why you may decide to stay with us if you are a current member of the lower school, or consider joining us from another school:
Students study three A levels/BTECs at Kingsthorpe College. We feel this gives our students the chance to devote more time to the subjects that really matter to them, and as a result improve their grades. This is negotiable and some of our most able students do prefer the challenge of taking on four subjects, which we allow if we agree it is right for them.
Post 16 is housed in a separate area of the school, with a range of stunning new facilities including a common room, meeting room, and two separate study areas manned by our dedicated Deputy Head of Year 12 and Year 13.
Students play a major role in the running of Post 16, with a Student Leadership Committee that is elected early in the academic year. They as a team work with students both in the main school and Post 16. 
Aim Higher Programme
The KC Aim Higher Programme provides specialist guidance and enrichment opportunities to support progression to elite universities. The programme is aimed at the highest GCSE performers, who have the potential to succeed at a high level in their A Levels. The most prestigious universities in the UK have extremely demanding entry requirements that often go above and beyond simply needing exceptional grades, and therefore this programme aims to develop you as an individual and ensure your application stands out above the rest. 
A dedicated Aim Higher Tutor Group.
Personalised support and guidance on making applications to the top universities.
Extensive support with writing personal statements to make your application as strong as possible.
Help with admissions tests such as TSA, LNAT, BMAT, UKCAT, etc.
Practice interviews for Oxbridge applicants.
Guidance on extra-curricular activities that would strengthen an application, including debating, and appropriate work experience and volunteering.
Opportunities to attend talks/workshops from external speakers representing the top universities.
Visits to Russell Group universities.
Opportunity to take part in the Extended Project Qualification (EPQ), an independent research project like a university dissertation.
Updates on opportunities available outside of College, including open days, conferences and workshops.
Support with applying for summer schools in a range of subjects.
Attendance at the Higher Education Fair and Oxbridge Regional Conference.
We look forward to welcoming you to Post 16 at Kingsthorpe College. 
Kingsthorpe College and you
Everyone comes to Kingsthorpe College Post 16 with individual ambitions. Our role is to help to support you in those ambitions and to help each of you to achieve your chosen goals. We will support and mentor you throughout your time here at Kingsthorpe College and advise and guide you on a range of both academic and wider issues, including university applications and employment options.
Admission to Post 16 at Kingsthorpe College requires sufficient qualifications for the courses your child wishes to study. At KC, you can opt either for an academic or vocational programme of study. For your child to join Post 16 the condition of entry is to achieve a minimum of 5 qualifications at grade 4 or equivalent including English and maths
Subject specific entry requirements for individual qualifications are listed below.