Business
Subject Lead for Business
Mrs Chukwudi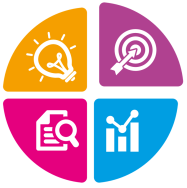 The Business subject staff aim to deliver the highest quality of education to all our learners through effective and engaging teaching and learning. This subject is very popular among students in the school who engage well in lessons taught by dedicated, well qualified and experienced teaching and support staff. While at KS3 our leaners acquire a wide range of skills, which prepares them for their subject choices at KS4, our qualifications at both KS4 and 5 are carefully chosen to ensure that students have the best opportunities to access a variety of career options with employers or at a higher institution of learning.
Pearson BTEC Level 3 NATIONAL EXTENDED CERTIFICATE IN BUSINESS
(single award equivalent to one A-Level)
Course Overview
Exam Board: Edexcel
Duration: 2 Years
The Pearson BTEC Level 3 National Extended Certificate (single award equivalent in size to one A- Level) in Business is for pupils who are interested in learning about the business sector alongside other fields of study. This exciting and challenging course covers key knowledge and practical skills required in the world of Business.
How will I be assessed?
As this is a BTEC course, students will be continually assessed throughout the two years.
For the single award

two of the units

will be internally assessed and the

remaining two units

will be externally assessed. Students will have the option to re-sit both externally assessed units if required.
Unit 1: Exploring Business
An overview of business success, how businesses are organised, how they communicate, the characteristics of the environment in which they operate. (Internally assessed coursework unit)
Unit 2: Developing a Marketing Campaign
This unit will give you an insight into how important marketing is to business. It will enable you to make an informed choice as to whether you want to specialise in marketing in employment, training, or higher education. (Externally assessed unit – computer based 3-hour exam)
Unit 3: Personal and Business Finance
This unit will provide a foundation for a number of other finance and business units and will help you to analyse profitability, liquidity and business efficiency. (Externally assessed unit – written 2-hour exam paper)
Unit 8: Recruitment and Selection
You will learn that successful recruitment is key to maintaining the success of a business, as people (employees) are often considered to be the most valued resource or asset. This unit gives you the opportunity, through role play, to take part in selection interviews either face to face or virtually. You will need to be organised and prepared so that you can demonstrate your communication skills in this work-related competence. (Internally assessed coursework unit)
Next steps progression on completion of the 2-year Post-16 course:
This Level 3 BTEC qualification offers an introduction to the business sector through applied and practical hands-on learning. For learners whom an element of business would be complementary, the qualification supports progression to University or Higher Education or an Apprenticeship or directly to full time employment, when taken as part of a programme of study that includes other vocational or general qualifications.

Contact information:
Any questions about the Post-16 Level 3 Business course please contact:
Mrs Chukwudi – julie.chukwudi@kingsthorpecollege.org.uk
BTEC Level 1 and 2 Tech Award in Enterprise
Course level: Level 1/ Level 2
Content and Assessment Overview
Component 1 (30% weighted internal assessment, externally moderated):
Exploring Enterprises Learners will explore different enterprises to develop their knowledge and understanding of the characteristics of enterprises and the skills needed by entrepreneurs to be successful. Learners will explore how enterprises use market research to find out about their customer needs and competitor behaviour and how internal and external factors may affect enterprises.
Component 2 (30% weighted internal assessment, externally moderated):
Planning and Presenting a Micro-Enterprise Idea Learners will generate two realistic ideas for a micro-enterprise and choose one of these to plan within budget. They will individually present their business plan for their idea and review the production and delivery of their presentation to make recommendations for improvements.
Component 3 (40% weighted written external assessment at the end of the 2 year course):
Marketing and Finance for Enterprise Learners will explore how marketing is used by enterprises and the factors that influence how enterprises identify and target their market. Learners will complete financial documents and statements and explore how to use them to monitor and improve the performance of an enterprise in order to make decisions and recommend strategies for success.
Why choose a BTEC Tech Award in Enterprise?
This qualification is for learners interested in taking a hands-on course alongside their GCSEs that will offer them an insight into what it is like to work the Enterprise sector. Enterprise is an important part of the business sector and plays a major role in the UK's global economic status, with SMEs accounting for about half the turnover in the UK private sector. This course will give learners a broad insight into entrepreneurship and the skills, knowledge and attitudes that underpin it, allowing them to decide whether it is a career pathway they would like to pursue, while keeping their options for progression wide open.
Using realistic vocational contexts, learners will acquire sector-specific applied knowledge and practices, studying the characteristics of enterprises and entrepreneurs, researching internal and external factors affecting the business environment (customers, competitors, the external environment), and learning how to develop a business plan using marketing and financial knowledge. In addition, they will develop employability skills essential in business and many other contexts, such as market research, planning, decision-making, problem-solving, creativity and financial literacy, as well as personal skills and attributes such as time management, communication and the ability to evaluate and critically analyse their own performance and ideas.